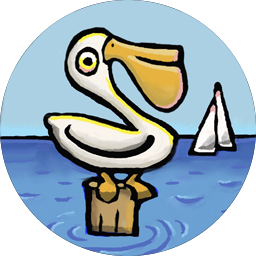 sail OPYC
---
O.P.Y.C* is a worldwide sailing simulation using physics.
Available for iPhone/iPad, Android phones & tablets and Windows PCs. The game runs locally on your device.
OPYC server provides winds and saves your virtual boat position.
OPYC boats only move when they are sailed in the app.
Data exchange between app and server is minimal,
and spaced in time, so the app consumes very little Internet band.
Only one device can be logged in at any time.
Access is controlled by boat name / password.
To start sailing OPYC, get the App in the AppStore.
User registration is required on first use and done from within the app.
( * Old Pelican Yacht Club )